Simkhai—
Celebrating the modern spirit of craft
Simkhai built its reputation with celebratory fashion fit for first ladies and it-girls alike. After twelve years the brand was ready for its next evolution: category and market growth. The team enlisted Aruliden to craft a refreshed, scale-ready mark and identity, teasing key elements of the new system in a SoHo pop-up in preparation for a 2023 relaunch. More from Aruliden and Simkhai coming soon…
Services

Brand Strategy

Visual Identity

Environmental Design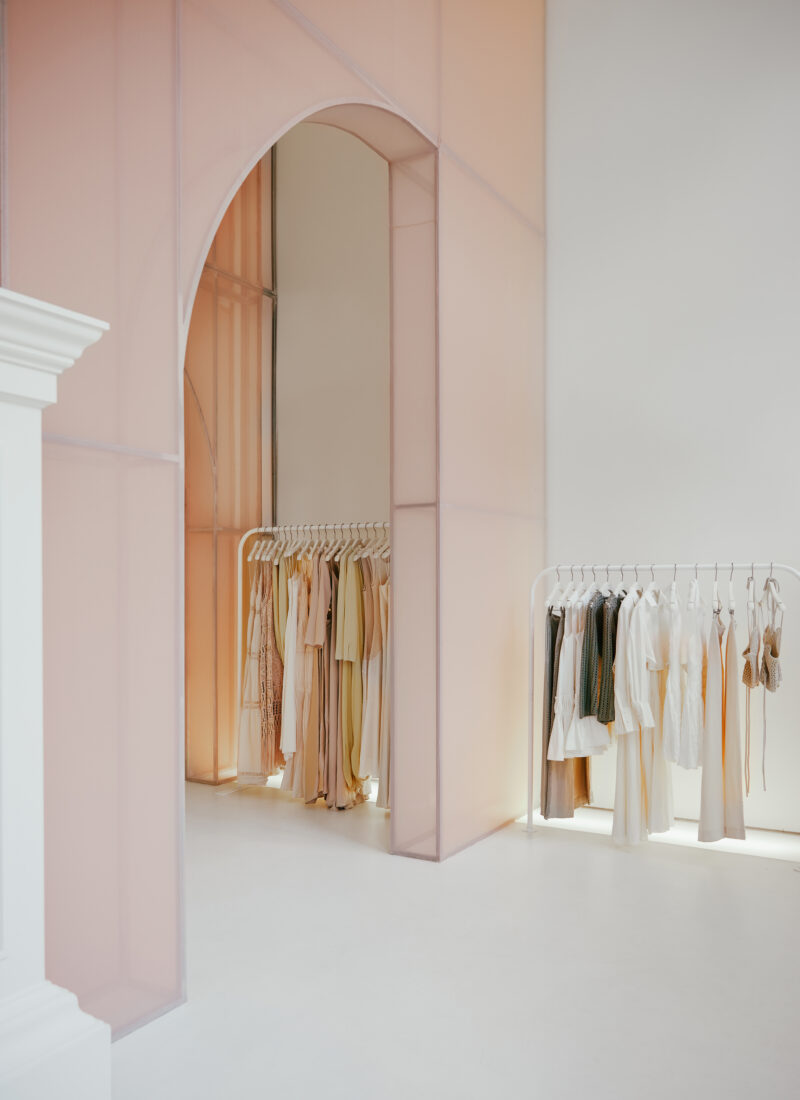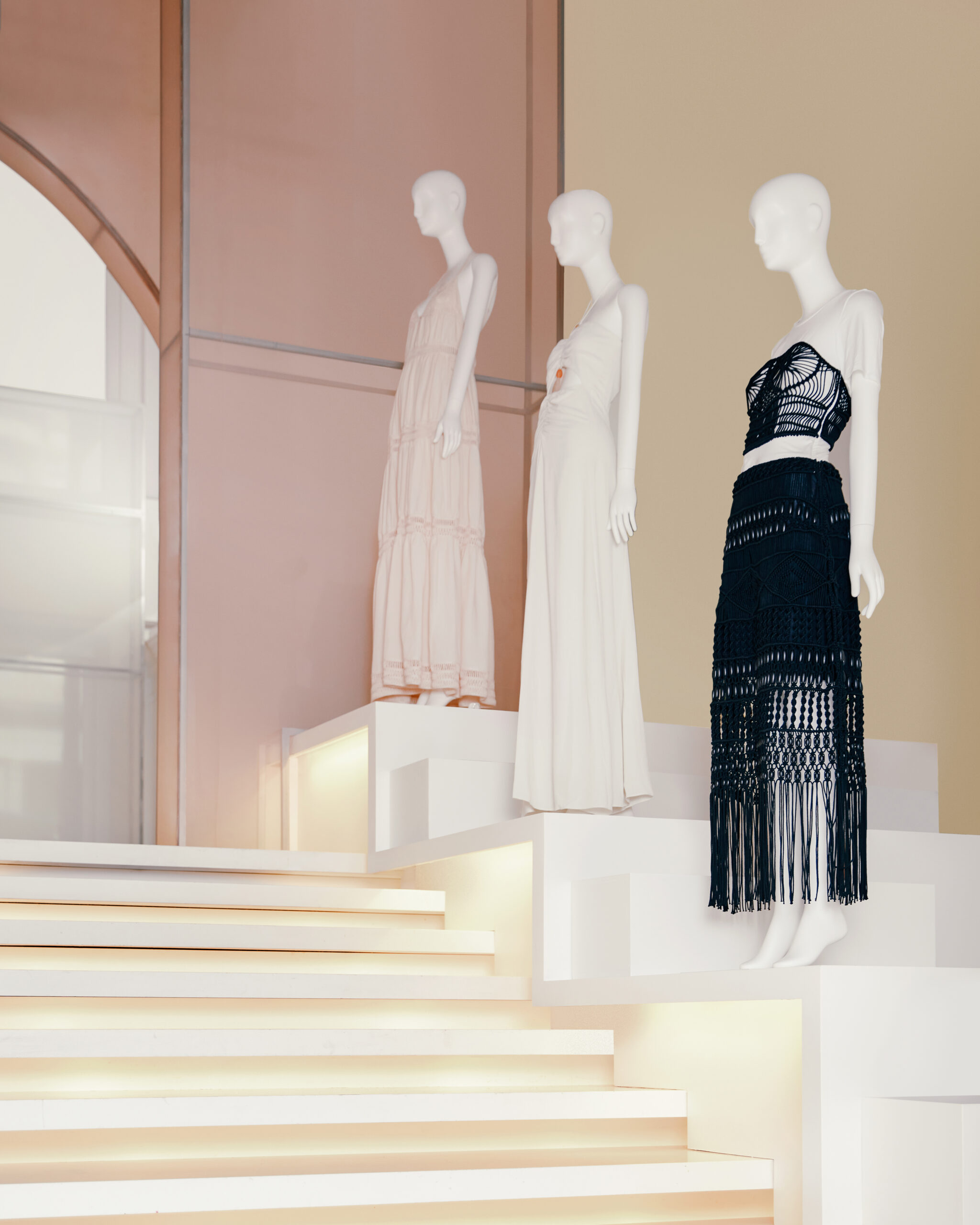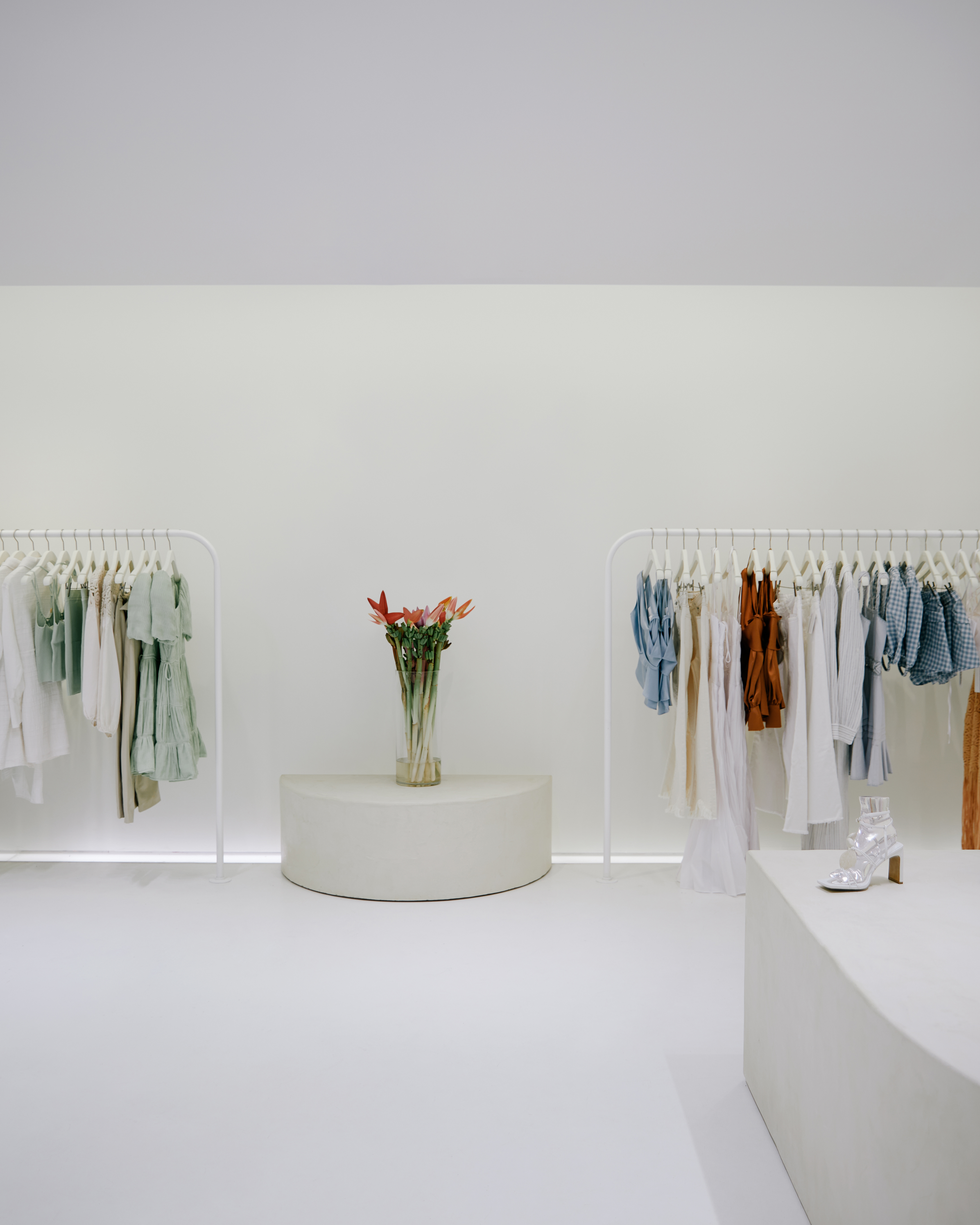 Our shared vision for the space adapts the brand's signature cut-outs and colors into a palette of shapes and materials that elevate craft.
The Simkhai Studio is known for pieces that balance textural softness with architectural structure—this dichotomy is brought to life in space by a series of fabric-wrapped, aluminum framed archways.
The front atrium's archways invite the shopper in, while the lower level offers full view of the latest season with custom racks and pedestals designed to mirror the curves of each arch.
Next Project
Fi —
A new breed of dog collars