Verizon—
The next step in connectivity for kids
Verizon's Gizmo watches empower children to connect with loved ones and friends, give parents peace of mind, and provides a safe and engaging introduction to technology that nurtures independence. Through a design language that is both youthful and refined, we helped bring the Gizmo watch promise to life.
Services

Design Research

Product Design

Product Development

CMF Strategy
A playful yet aspirational expression defines Verizon's flagship Gizmo device; seamlessly blending physical and digital experiences into a concise and colorful design for kids of all ages.
Gizmo Watch 3 adapts the established Verizon design language to a wearable experience, balancing clear user touchpoints with soft, comfortable sculpting. The watch further comes to life through a range of soft pastels with universal appeal.
The physical user interface features a pronounced primary button and an SOS button accentuated by a crisp relief, drawing attention to its location while protecting against accidental presses.
Gizmo Watch 3 offers an intuitive, straightforward charging solution that encourages building useful habits and a healthy relationship with technology.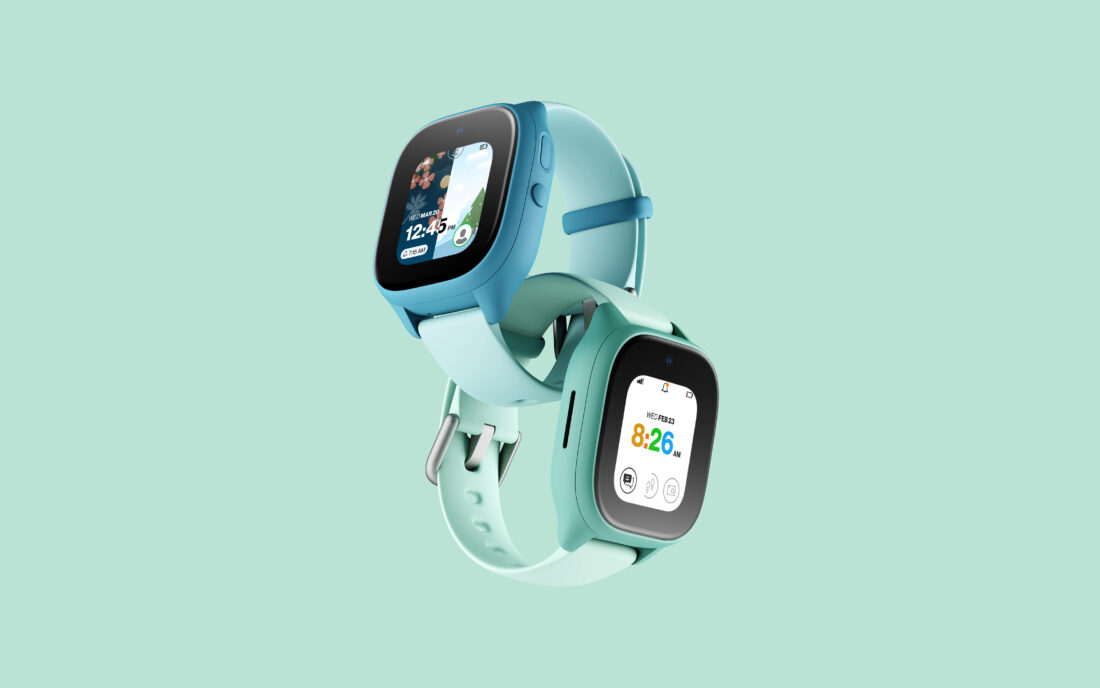 The soft pastel color palette of Gizmo Watch 3 is a result of the balance between playfulness and maturity, intended to appeal to all users.
Next Project
MoMA Design Store—
The joy of design in everyday objects