Verizon—
The future of home connectivity
In order to create a recognizable suite of branded products that prioritized design, American telecommunications company, Verizon, came to us for a design strategy that has informed a growing family across its product offerings. We took this challenge to heart and ensured that each product is simple and at its very best, to elevate consumer understanding and blend joyfully into everyday life.
Services

Brand Strategy

Product Design

Visual Identity

Environmental Design

Packaging
Verizon 5G is the invisible connective tissue that enables our digital lives. A cohesive brand expression and bold form language across a diverse range of 5G products highlight this groundbreaking technology and establishes a unified vision for future products; embodying the core ethos and honoring the brand and the space through form, gesture, and color.
The design language and functionality needed to first and foremost empower the customer—integrating itself seamlessly into users' lives. These products take cues from the sensibility of everyday objects to find their natural place within the home. Yet, with a bold stance to evoke the trust and reliability that Verizon has earned from its loyal customers.
Verizon 5G products are icons of the modern home, designed to sit out in the open with quiet confidence in a range of settings, clearly exuding the Verizon brand while seamlessly integrating the physical and digital world.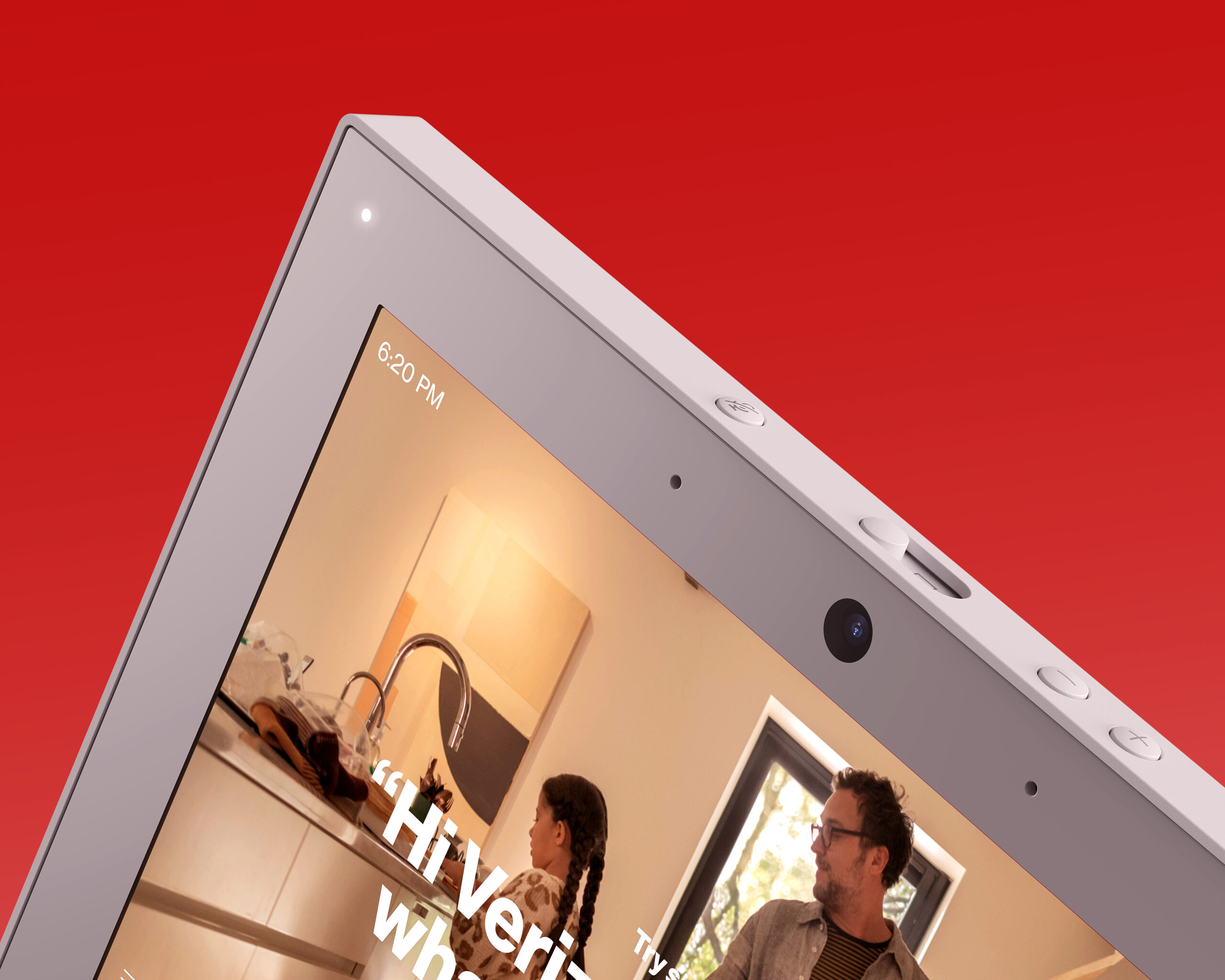 Elemental shapes are the foundation of the design language system. Dynamic CMF and graphic details provide consistency and optimism to compliment the form and allow for flexibility in addressing unique constraints. All touchpoints are simplified to be accessible and empathetic to user needs.
Technical constraints such as venting holes, buttons, LED indicators, IO ports and customer/technician labels embody the design solution to maintain harmony with the clean monolithic look.
From ideation and prototyping through design for manufacturing and production oversight, we were involved throughout the entire process to ensure design intent and production quality are maintained across each device.
Next Project
vitruvi—
Make the Air Yours